Success on the agenda for our clients!
I'm always proud of my clients…I'm lucky enough to work with some incredible individuals with fascinating and varied businesses and between them all, there's always something brilliant going on.
But every now and then, I feel that extra bit proud. The past few weeks has brought not one but several award wins and special recognition for some of my clients. And it's right and just that we shine a light on these fantastic achievements.
If you'd like to be part of Agenda's award winning client base, please drop me a line.
Lovingly Artisan Named National Bakery of the Year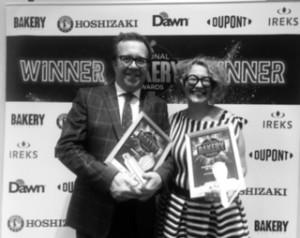 Our friends and clients at Lovingly Artisan Bakery have added to their list of awards by winning Bakery of the Year at the Bakery Business Magazine National Bakery awards. Having already been named Best Northwest Regional Bakery at the award ceremony in London, Lovingly Artisan then went on to be named the overall UK winner.
Aidan Monks and Catherine Connor of Lovingly Artisan, based in Kendal, say they are 'beyond thrilled' to have been awarded the title.
Find out more about Lovingly Artisan…
The Icing on the Cake for The Frostery's Suzanne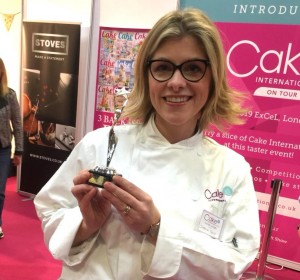 Suzanne Thorp of The Frostery has once again been recognised as one of the best in the business by being named one of Cakemasters Magazine's top 10 cake artists 2019. Suzanne, who has featured on Channel 4's Extreme Cake Makers and has previously been named Wedding Cake Designer of the Year at the Wedding Industry Awards, has also been named as one of the judges at this year's Cake International Show.
This news is truly deserved recognition for a fantastically talented lady!
Find out more about The Frostery…
The Wash Scoop Prolific North Award for Hyundai Campaign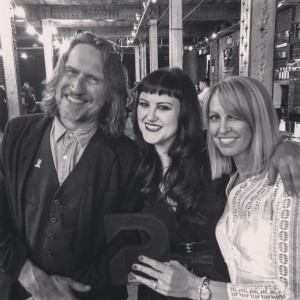 The small but perfectly formed team at The Wash in Preston have not only been taking on the 'big guys' by working with global car brand Hyundai, they've also won an award for one of their campaigns!
Andy Walmsley and his team attended the Prolific North Awards 2109 and picked up this year's BROADCASTING – COMMERCIAL / ADVERTISING title for their 'Turning Petrol Heads' commercial campaign.
You can watch the Hyundai campaign here.
Find out more about The Wash…